---
Our promise to you
We celebrate your choice of luxury jewelry with you by turning your shopping experience into a celebration. We share the best with you: commitment, expertise and fiery passion. You gain in us friends who want your purchase to express what is in your heart. We understand your needs perfectly, so we guarantee you the absolute certainty of a good choice.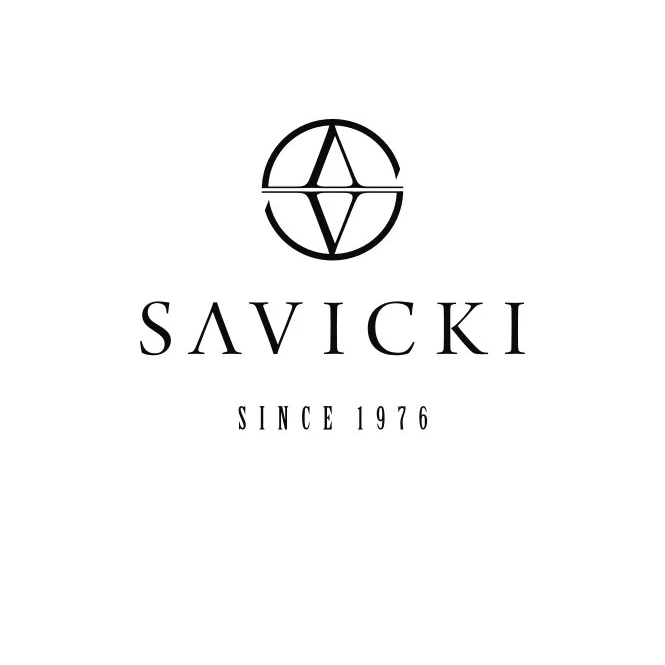 Brand SAVICKI
Our promise to you
Capture the beauty of the most wonderful moments. To stop time. To transfer the ephemeral into a new dimension, creating something equally perfect and wonderful in its form - timeless perfection. This is what we have been doing for more than 45 years, creating unique SAVICKI brand jewelry for you.
What sets us apart and makes our products different from everyone else is our ability to perfectly combine craftsmanship and art. We have the best professionals working for us, who, in addition to excellent craftsmanship, are also open-minded and sensitive to true beauty and style. This subtle difference will be noticed by anyone who appreciates the highest quality and noble, impeccably beautiful form.
For years we have been with you in the magical and unique moments of your life. Engagement, wedding, birth of a child, first anniversary, 10th anniversary - thanks to SAVICKI jewelry, these and other wonderful moments will be even more strongly written in your memory. This is what the tradition of the SAVICKI brand is based on.
Tradition nurtured since 1976 and openness to modern trends make the SAVICKI brand an expert in Wedding & Engagement. Our engagement rings, wedding rings and luxury jewelry allow you to satisfy your desire for beauty and sophistication, while guaranteeing the highest quality and excellence.
We don't just create luxury jewelry. We create a symbol of timeless love passed down from generation to generation.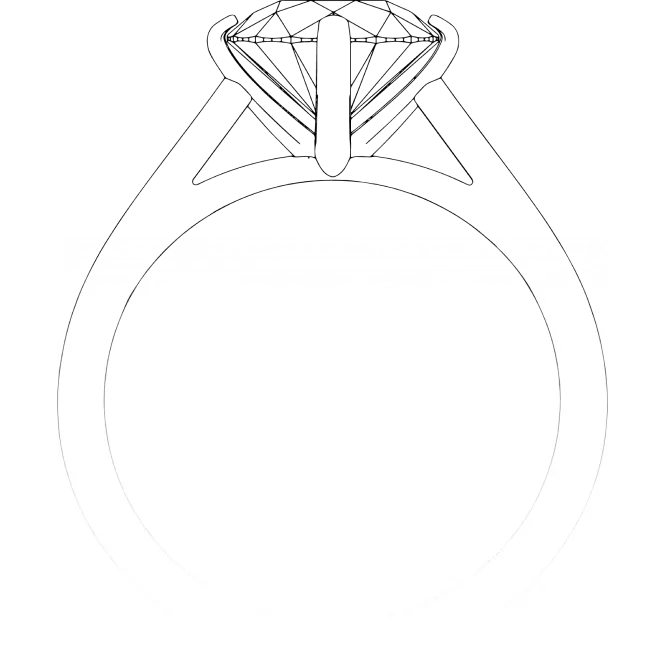 Our values
Share Your Love
At SAVICKI, we have values that are symbolized by our slogan - Share Your Love. Sharing love affects many aspects of our lives. Starting with self-love and self-acceptance, supporting our loved ones to giving and appreciating what we have. Even when they are the smallest things. The idea behind Share Your Love is 3 key values.
Love
Love illuminates life. It is a value that gives power. It makes life full, good, harmonious and happy. It contains the most important component for us - the other person is important to me. Diamond is a symbol of light, love and permanence.
Proximity to
Proximity is attentiveness and curiosity about the other person. It's reaching out, being available. It's looking for what connects. It's security, trust and a sense of being important.
Craftsmanship
Craftsmanship is detail, precision, beauty and artistry. It's attention to detail. It's asking the question: Is what I'm doing unique? Is it beautiful? It's a pinch of genius.
We are constantly striving for excellence, in pursuit of above-average values, discovering original perspectives and innovative ideas.
1965

An artisanal jewelry workshop is being established

Almost 10 years before the first jewelry store appeared, Kazimierz Sawicki, the forerunner of the SAVICKI brand, opened a small jewelry workshop in his own apartment. That's when it all began. The manually gifted goldsmith decided to create a world where the magic of fleeting moments could be kept forever.

1976

First jewelry showroom

Nine years after starting his goldsmith business, Kazimierz Sawicki and his wife Barbara opened the first jewelry studio with a showroom on Zamojska Street. A place with a craftsman's soul, since earlier in this place there was a locksmith and precision mechanics shop.<br><br> Zamojska 14 becomes the first jewelry showroom in the history of the SAVICKI brand, which exists until today.

2005

Takeover of the company by the next generation

After 40 years of running the family business, Kazimierz and Barbara Sawicki are handing over the reins to the younger generation. The sons of Mr. and Mrs. Sawicki - Jakub and Pawel - take over the reins. The elder Pawel continues to develop the jewelry studio under the guidance of his father Kazimierz. Jakub shoulders the business part and develops the SAVICKI brand.

2009

First step online

Four years after the younger generation of the Sawicki family took the helm, the SAVICKI brand is going online for the first time. A website and new visual identity are being created.

2014

First online store

Following the first step toward digitization of the brand, SAVICKI's first online store is being established. Even then, it will mainly serve as the jeweler's online catalog. The team already consists of 16 people. This will be a prelude to creating a nationwide, recognizable online jewelry brand.

2017

Savicki.co.uk becomes a real e-commerce

After 8 years since the SAVICKI brand left its first footprint online, 3 partners are joining the company. The addition of new people to the company allows to influence wider waters. The broad competence of the team and the ever-growing team allows the company to implement ambitious plans and influence the dynamic development of the brand.

2019

Breaking the barrier of 15,000 orders

As of the end of 2019, we are fulfilling 15,239 orders. That's more than 15,000 happy couples whose symbol of love has become SAVICKI brand engagement rings or wedding rings. Building relationships and their confidence in shopping for luxury jewelry online earned us the Breaking the Doubts - Breaking Barriers award in the previous year's e-commerce Poland Awards.

2020

First foreign market

It has been a challenging year for all businesses. We have had to adapt to a rapidly changing reality. We introduced an innovative e-salon service presenting engagement rings and wedding rings to our customers during video meetings. For this innovation, we were awarded in the e-Commerce Poland Awards in the Breaking the Doubts category.<br><br>This is also the first year we received the Business Pulse Business e-Gazelle.

2021

We are already in 4 markets

Despite the pandemic and the crisis, we are not slowing down. We are already available in Poland, the Czech Republic, Slovakia and the United Kingdom, and more markets will join us in the next year: Hungary, Romania and Bulgaria.

2022

First stationary salon in SAVICKIego concept

An unprecedented way of trying on jewelry. We have virtually completely eliminated the seller-customer barrier. In SAVICKI jewelry stores you can independently and freely try on engagement rings and wedding rings. This is an unprecedented comfort in buying luxury jewelry.
A team of experts at your service
At SAVICKI, more than 120 people in 8 countries watch over your shared love story. We start early in the morning and finish late in the evening so that you have the freedom and comfort to buy your dream luxury jewelry. We strive together every day to make sure you enjoy and satisfy your shopping experience at SAVICKI.
This is where we create our individual imaginations, manifesting our values that lead to great discoveries and inspiring solutions.
We are available in
10 markets