Diamond quality certificates
For the production of jewelry, our jewelers always use the amount of bullion that will ensure the longevity and highest quality of the product. In many jewelry stores you can meet with rings, wedding rings, bracelets and other products, in the production of which a small amount of raw material was used, in order to obtain a lower price, at the expense of quality. Information about the actual weight of the product is often omitted. Such jewelry is prone to distortion and more serious damage in the future. In the offer of the SAVICKI brand you will find only jewelry with clearly marked weight, and the quality of each product is confirmed by the appropriate certificate.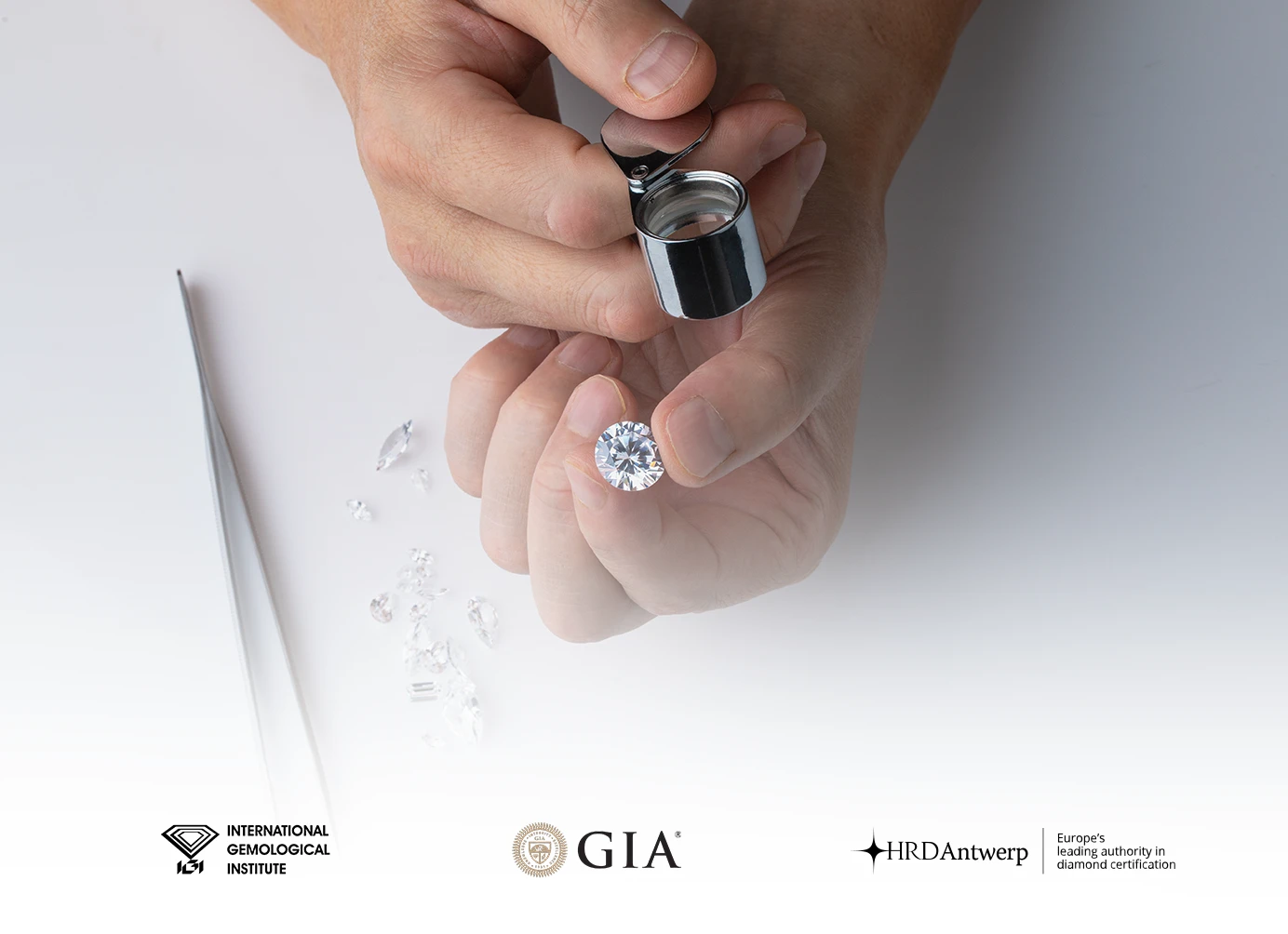 Quality guarantee
All gold, silver, platinum and titanium jewelry products offered by the SAVICKI store come with a perpetual diamond guarantee.
Our guarantee is further proof that you are making the right choice - an excellent safeguard for the value of your purchase.
The perpetual guarantee on SAVICKI diamonds is valid for the purchase of jewelry with diamonds worth more than PLN 1000. It covers defects in diamonds in the form of splitting, fracturing and forfeiture, only in the case of the original position of the diamond.
The perpetual warranty does not cover situations involving theft, disappearance or loss of jewelry. In addition, all diamond products are covered by free cleaning and diamond inspection services, which the customer can have done with us as often as he needs.
Warranty on rings
All gold, silver, platinum and titanium wedding rings on offer at SAVICKI come with a two-year warranty against manufacturing defects.
This gives you a risk-free purchase and excellent protection of the purchase value. The warranty covers manufacturing defects, as well as cleaning and quality control of the metal alloy for a period of two years.
However, it does not cover mechanical damage, i.e. dents, abrasions or improper use and maintenance of our products! Making repairs or size changes outside of SAVICKI will void the warranty.